---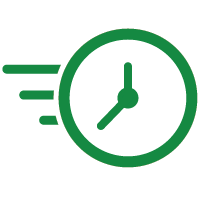 Want it ?
Order within
BEST BEFORE: NOVEMBER 22,2021
Product of Australia 
Nuttelex Original is the one loved by generations of Australian families since 1932. This perfect all-rounder for spreading, baking and cooking delivers 65% less saturated fat and 50% less salt than butter. 
The Nuttelex Food Service range is designed for all commercial applications. Available in a variety of sizes to suit both boutique and large scale manufacturing. Made with 100% plant based cholesterol free oils, the Nuttelex food service range delivers premium quality dairy free options in a range of fat/moisture content to suit a vast array of commercial baking requirements.
As with all Nuttelex products, all products are are free from nuts, soy, dairy, lactose, corn, eggs and gluten.
How to store: Store chilled in the refrigerator

Nutellex Original (1kg) Review
Well-delivered every time! Product was also still cold and clean when it arrived. Thank you so much for your great service! :)