---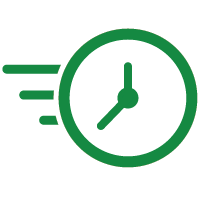 Want it ?
Order within
For BULK orders (>25 packs) please give us 2-3 days lead time.
Unsure about what flavour of our famous Australian jams to get? With this sampler you will have 1-2 servings of all our flavors of jam to discover your new favorite.  This product comes in a custom silver box that is also perfect for gift giving!
You will receive:
 1 Apricot Jam 30g, 1 Blackberry Jam 30g, 1 Blueberry Jam 30g, 1 Raspberry Jam 30g, 1 Strawberry Jam 30g & Orange Jam 30g.

Packaged in a silver gift box (as shown in photo, with or without the silver Beerenberg logo on the lid)
* Paper gift bag not yet included unless the option for an additional gift bag is selected for an additional fee of Php 20.
How to store: If unopened, can be kept at room temperature. Once a jar is opened, please place in the refrigerator.
Please take note of expiry dates of current stock: 
Apricot Jam 30g (Best Before: 01/04/2023 )
Strawberry Jam 30g (Best Before: 01/06/2023)
Blackberry Jam 30g (Best Before: 01/11/2023 )
Blueberry Jam 30g (Best Before: 03/29/2023 )
Raspberry Jam 30g (Best Before:01/14/2023 )
Orange marmalade 30g ( Best Before: 03/29/2023)
there has been some nicks on the boxes, still thankful they boxed it for me. Thank you gourmet direct
its nice and cute perfect fo my grazing boxes
Great Item
Love this brand. I will order again.
I will order again
I love the strawberry flavor. I am not a fan of orange marmalade and blueberry.