---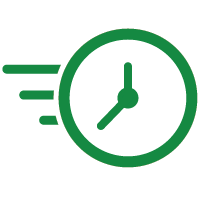 Want it ?
Order within
Everyone's favourite Ginger Beer is now available in a convenient 200mL Mini Can. It's never been easier to plan a lunch-time treat, a picnic in the park, or the perfect sized pour for your favourite cocktail.
Made with the finest, Australian grown ginger and sugar cane, there's simply no compromise in ingredients or quality. It's the real deal! That's why it takes our expert brewers up to three days to brew every batch, ensuring maximum flavour in every bottle of non-alcoholic Ginger beer. Like a stronger, full-flavoured Ginger Ale.
What you'll receive: 24pcs x 200mL cans 
How to store: Store at room temperature and keep out of direct sunlight. Best serve chilled. 
Handy
Bundaberg has always been my go to ginger ale soda drink. Having the mini cans makes it more practical since sometimes i can't finish one bottle. It is just the right quantity for one drink plus handy & easy to carry.